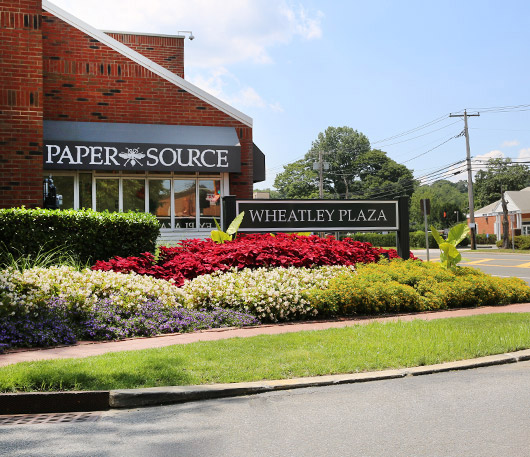 Visit Us
Glen Cove Road at Northern Boulevard Greenvale, NY 11548 Directions
2019 Shopping Center Hours
Monday – Saturday: 10am to 6pm
Sunday: 11am to 5pm
Individual store hours may vary.
After hours appointments available upon request. Please call stores for further information.
The following stores and restaurants will be open on Easter Sunday, April 21.
6am to 5pm
Stop & Shop
10am to 3pm
Funky Monkey Toys & Books
10am to 6pm
Wheatley Beauty Nails & Spa
10:30am to 10pm
Bar Frites
11am to 4pm
Bluemercury
11am to 5pm
Maddy's 390
The following stores will be closed on Easter Sunday, April 21.
Ben's Kosher Restaurant*
Brooks Brothers Red Fleece
Daniel Gale | Sotheby's International Realty
Jildor
Lazar's Chocolate
Leggiadro
London Jewelers
Mansouri
Optyx
Paper Source
People's United Bank
Salon Pop
Sneakerology
Steven Dann
Susan Hanover Designs
The Look
The Westside
Tutti
Two Worlds Dance & Fitness
*Please note Ben's Kosher Restaurant will be closing at 4pm on Friday, 4/19 and reopening at regular restaurant hours on Sunday, 4/28.