What started as a small confectionary shop nurtured by David Lazar in downtown Manhattan some three-quarters of a century ago has blossomed into a burgeoning, successful business with two prominent locations on Long Island, including one at Wheatley Plaza which celebrates its 25th anniversary this year.

This fourth-generation chocolate family, now run by father-sons trio Richard, Marc and Jeff, continues to delight countless sweets aficionados both young and young-at-heart with their iconic hand-dipped chocolates and novelty delights. The chocolatier, which offers more than 100 varieties of hand-dipped chocolates made daily, also caters to the varying needs of its community, offering sugar-free options as well as certified kosher chocolates (all chocolates are made with kosher ingredients).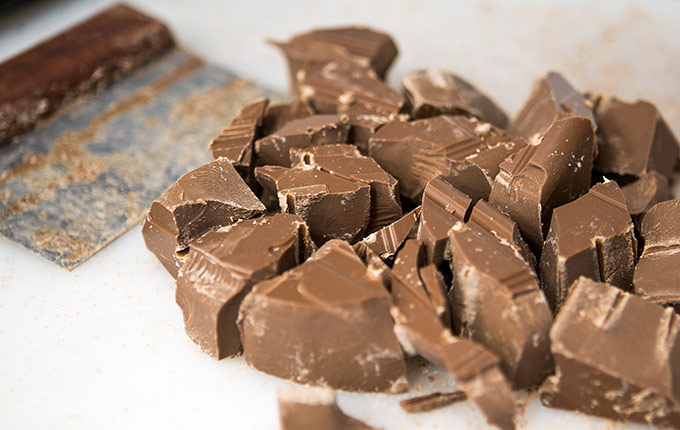 Through the decades, Lazar's Chocolate has been the go-to for families and corporations looking to both give and receive that special box or gift basket of edible treats–be it for an anniversary, a holiday party or simply to say "Thank You." Far from the assembly-line style of its big box competition, Lazar's continues to offer personalized service with a smile–maintaining its mom-and-pop disposition as it supports its local communities while offering world-class dessert offerings.
We invite you to discover the magic of Lazar's Chocolate during your next visit to Wheatley Plaza. A stop here is not complete without sampling the signature nut patties!